Hiking in Finland (Repovesi -national park) in summer 2008


During our holidays in Finland, we decided to go for a longer hiking trip in the close-by national park: Repovesi. We had been there before, but never overnight. This time we would be hiking with the backpacks and sleeping in the tent.
To start with, we made a list of all the things we might possibly need. Then we crossed out half of them. ;-) The dogs knew something was going on, and "helped" us pack. They licked the things that were supposed to be dry, and "guarded" the food (sausages). It was bear hunting season, so we needed to be extra careful with the dogs and dressed them in bright coloured vests.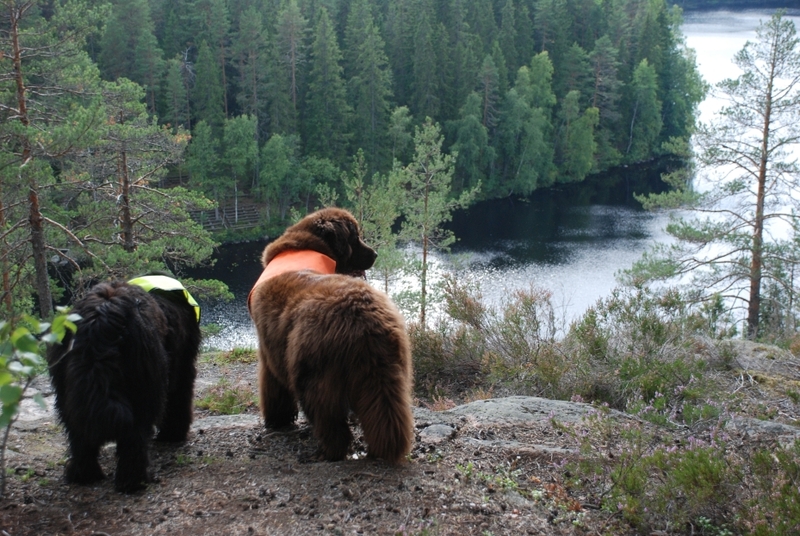 At first the walking was a bit too easy, but after a while it got harder and harder... The paths narrowed and got steeper. The views changed at a fast pace: from silvery woods to bright green "trollforests" to bare cliffs. We saw at least twenty different types of forest.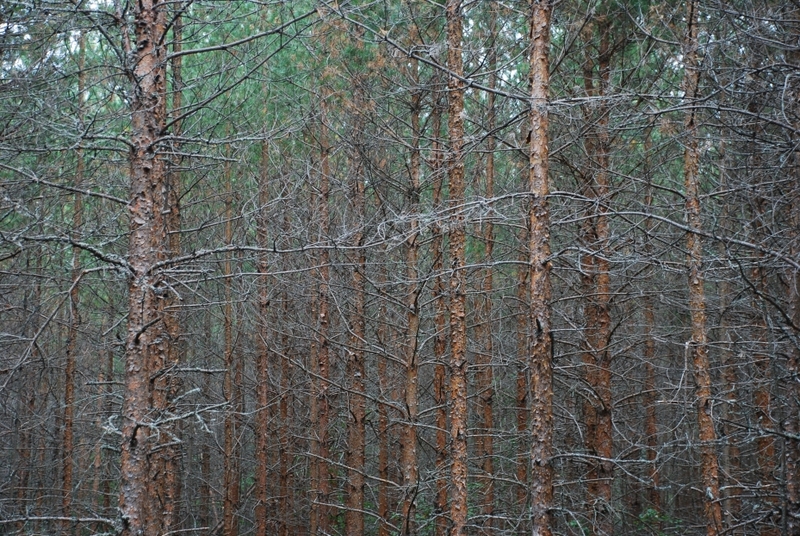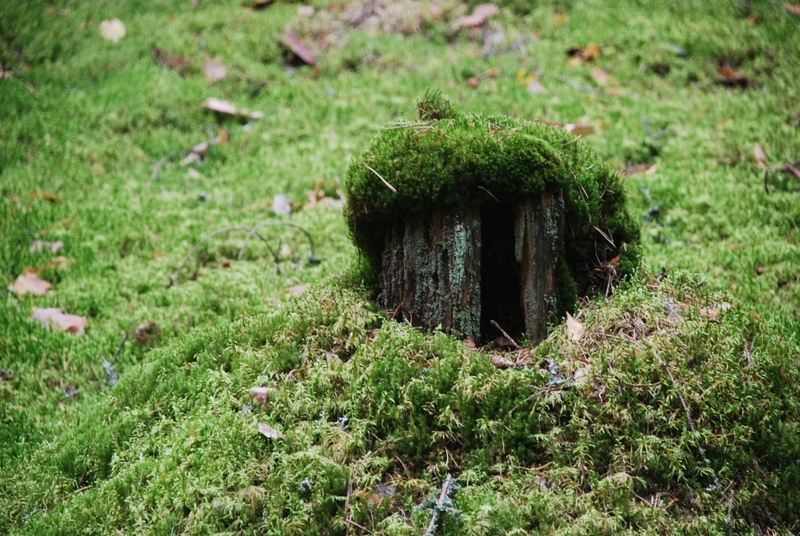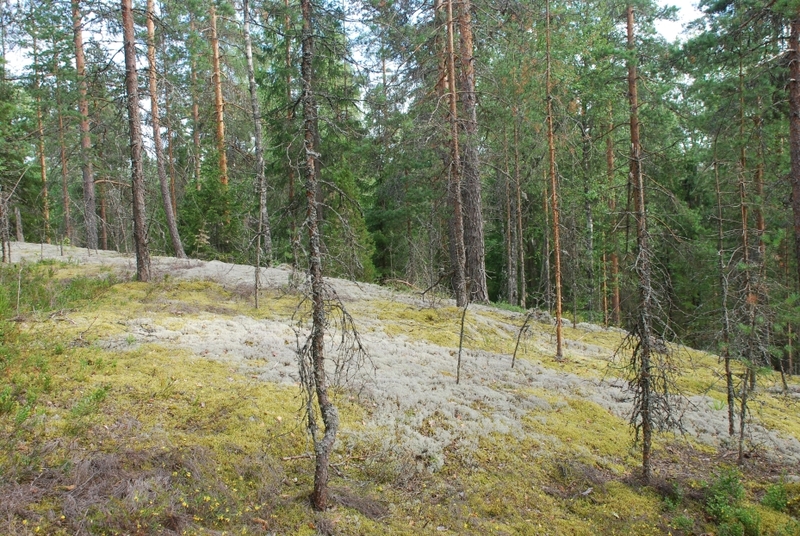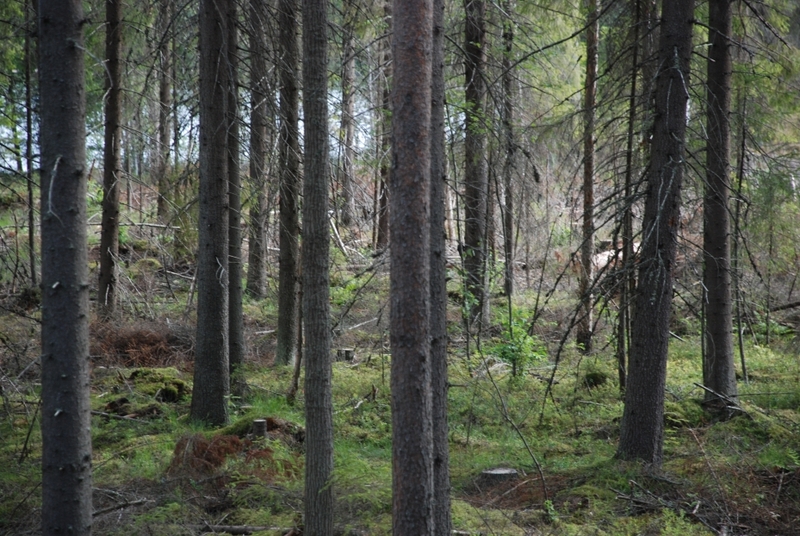 We took our first break very soon, because we wanted to make sure the dogs were doing ok and weren't getting too tired. After the short break we decided to hike up a mountain to a view tower. The steepest and the most slippery spots were made easier by wooden steps.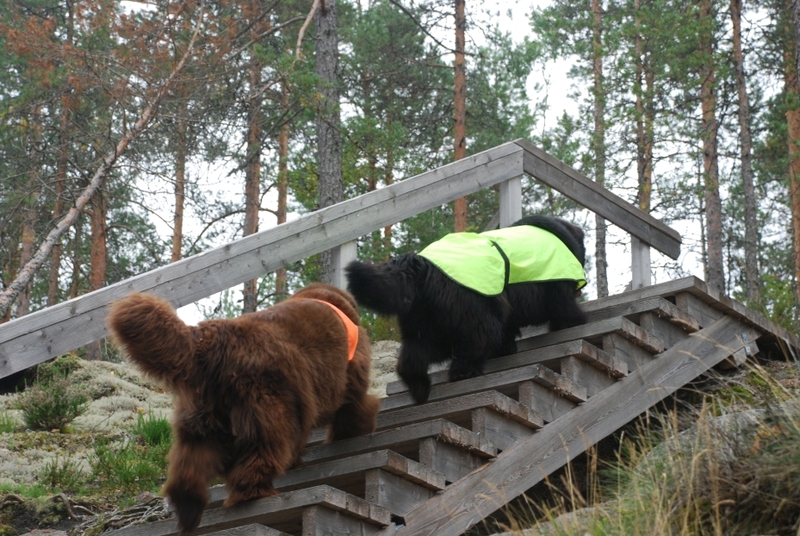 The views from the tower were fantastic. Also the dogs got to enjoy them, because they climbed up with us. Even though the steps were steep, the dogs managed extremely well.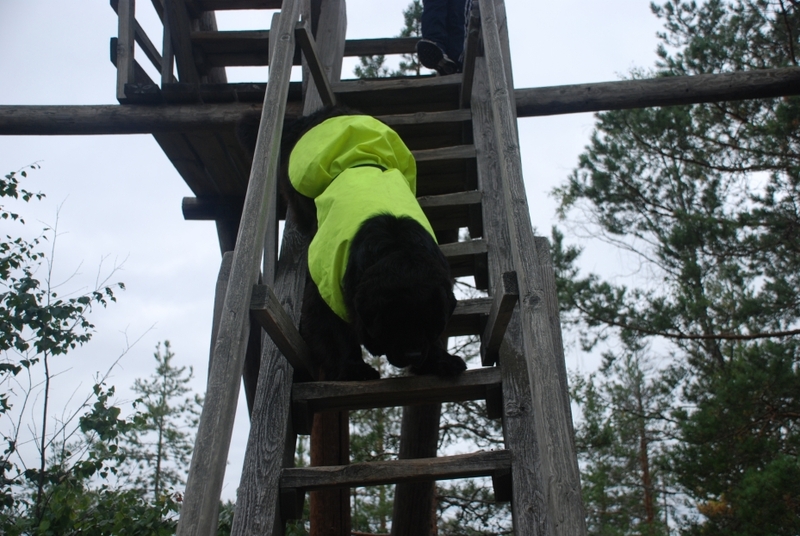 By the end of the day we had travelled a good eleven kilometers. We were all very happy, but tired! The dogs ate their meal and went to sleep. Not even when we grilled sausages for us did Capri wake up.. She must have been very tired indeed!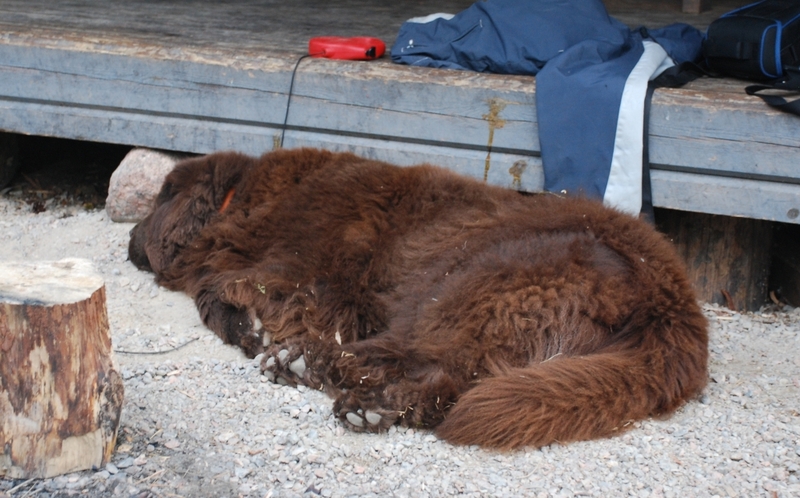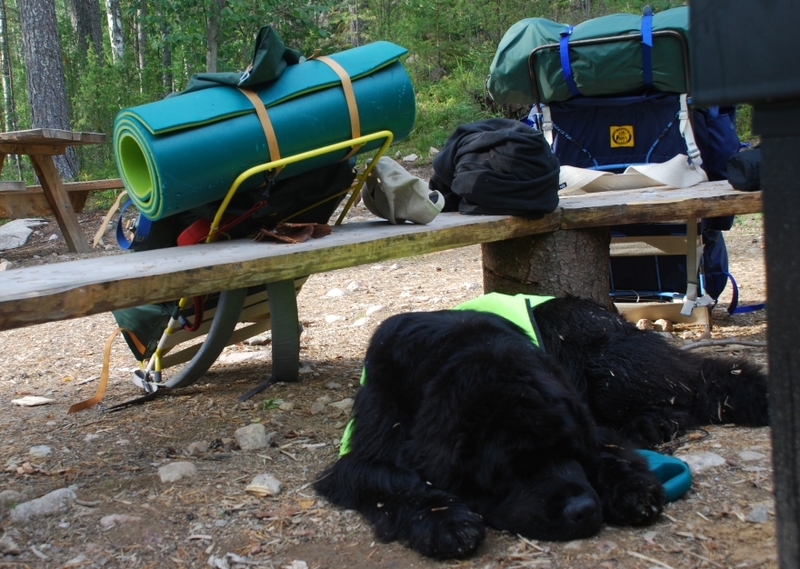 The next morning we woke up to the sound of a woodpecker. The night had been a little cold, but luckily we had taken our own "heaters" (dogs) with us. (although Vera preferred to sleep in the corner..) After the breakfast, we headed again to the forest.
We had nine more kilometers to go.
We saw a lot of strange (but beautiful) things; pink moss, a yellow lake, huge roots etc. A wood grouse took off just a few meters from us!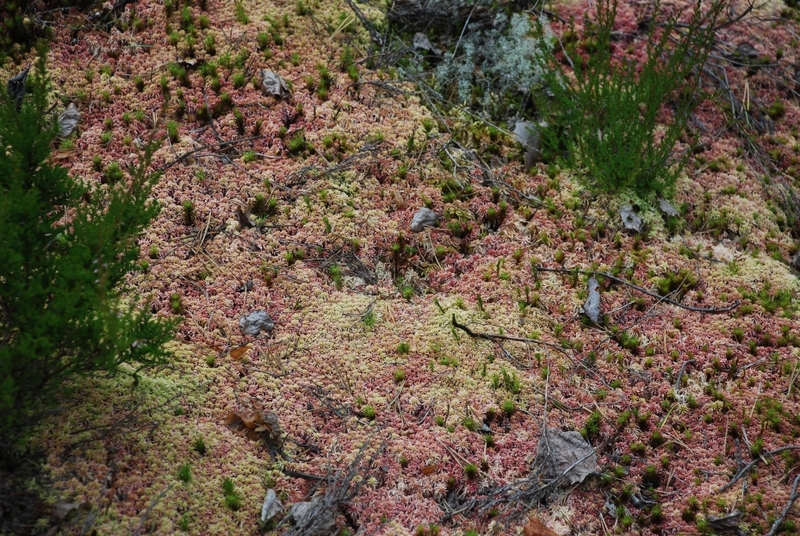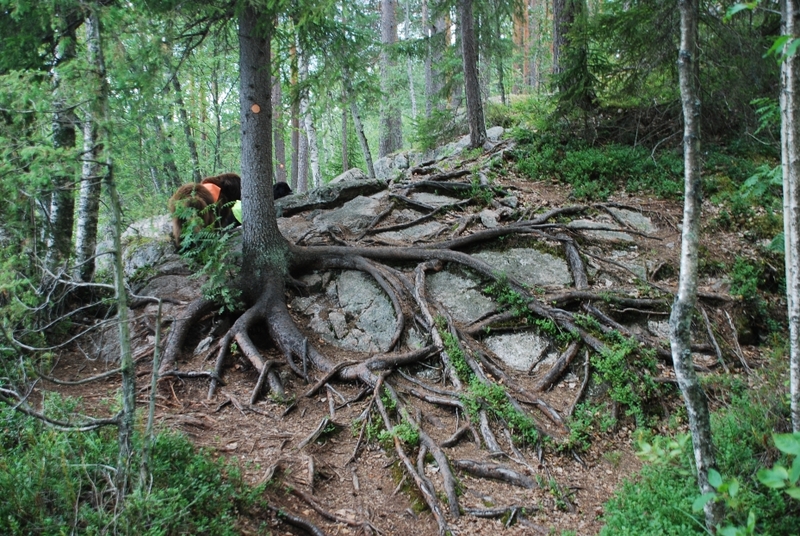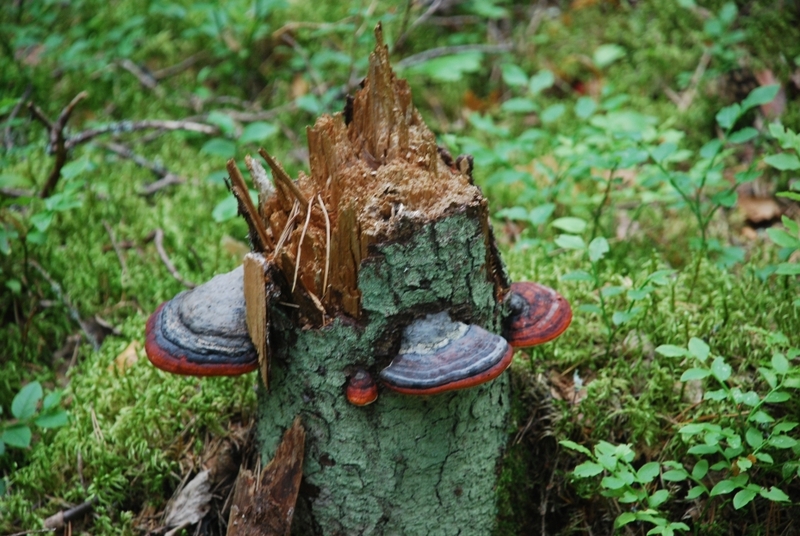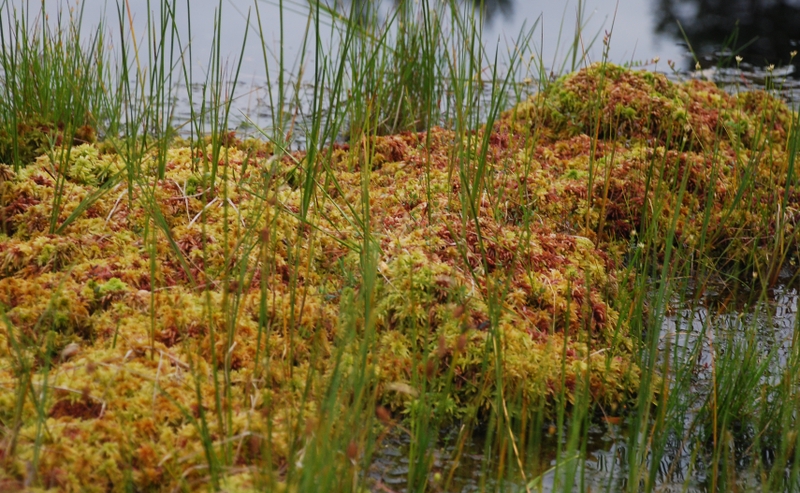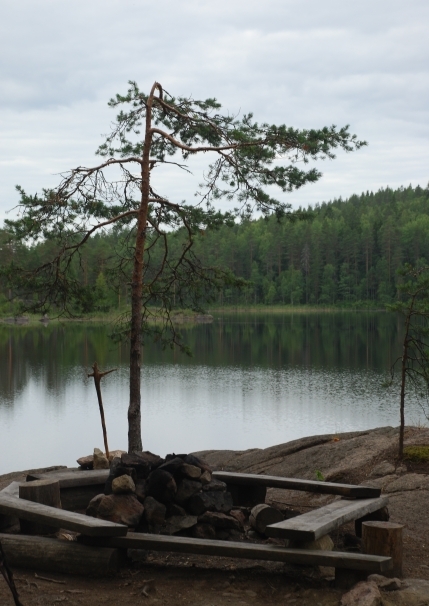 We saw a lot of wonderful things and we got to hike in at least a dozen different terrains. No wonder it's a protected nationalpark! It was fantastic. The paths were well marked and well kept. The out houses were neat and the grills were new, there was even a cottage full of firewood! During the same holiday we went for a couple of more hiking trips; it was really worth it!
More pictures: http://smg.photobucket.com/albums/v703/bettin/vaellus/?start=all