Draught test Level 1
and Good Canine Citizen Bronze at Bo Peep, spring 2009
On Saturday we headed for the Draught test in Bo Peep (UK). Our plan was to try to get Capri to pass Level 1 and possibly also try the Good Canine Citizen Bronze level.

Capri had had her litter 13 weeks ago so wasn't at her best quite yet , but she had had two weeks of intense training with me here before the test..! So we didn't expect too much of her - especially because she had totally stopped obeying me a few days before the test.

On Friday we headed to London first to my sisters (and to Data the pug). Saturday morning we got up early and took the train to the event. Thank you for the ride to and from the station Jude!!

The Level 1 had an obedience and a draught part. The obedience was to ensure that the dog was under the handlers control; so no proper obedience was expected. It also had a short recall and going through a gate.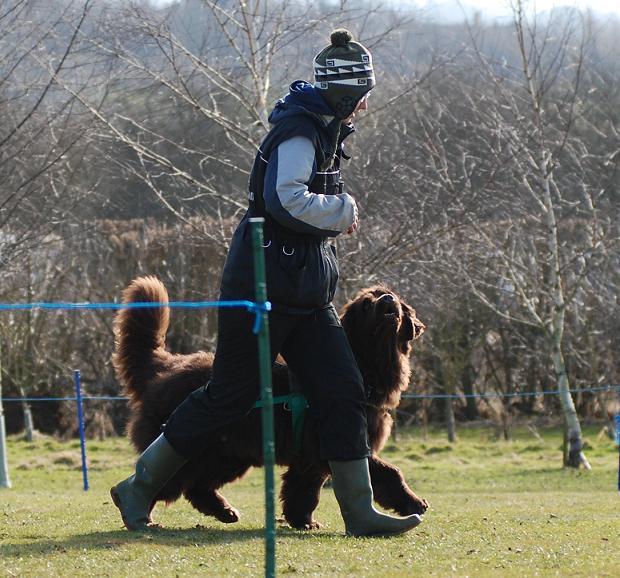 Capri doing her heeling.

The draught part was also short for us beginners.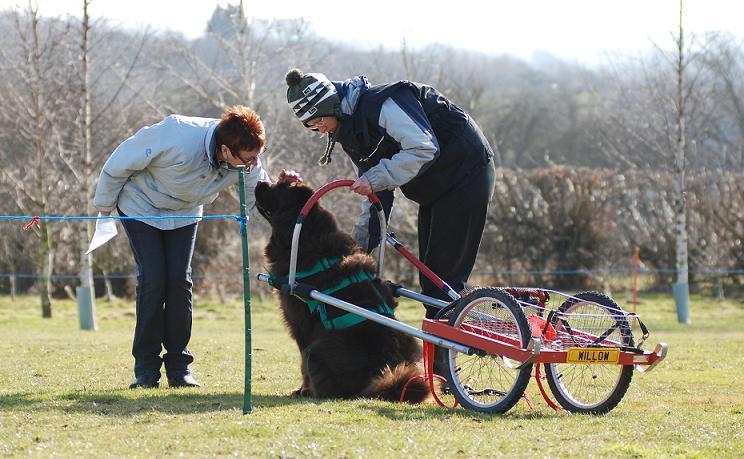 It was clear that this was a newf event as everyone was so friendly and no-one could keep their hands off the newfs !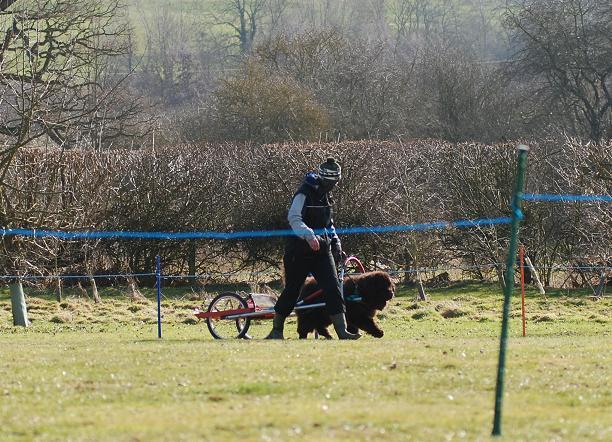 Capri pulling the cart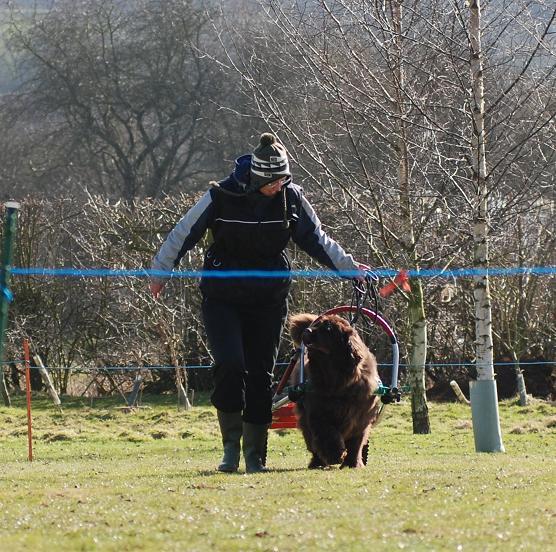 The Judges comments was absolutely amazing :
Fabulous interaction between dog+handler, Lots of communication, outstanding eye contact, lovely alert dog, good pace, keen worker, lovely recall, excellent pass. Dog will do well at further levels well done!

Capri passed the first level!
The we did the "Fun obstacle course" which had some weaving, jumping over obstacles, going through a gate with a spoon and a treat and some other brain activities (searching for treats under pots and under a blanket.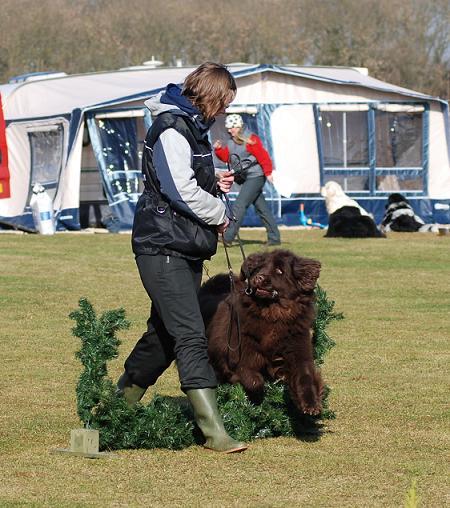 Capri jumping over a hurdle.


Towards the end of the day we participated in the Kennel Club's Good Canine Citizen Bronze level. It contained: afew questions for the owner (how often do you give water, when do you have to visit the vet.. )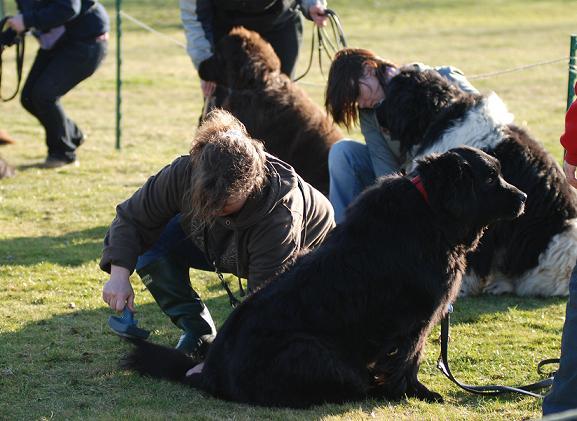 Grooming and handling (checking teeth, ears, paws..)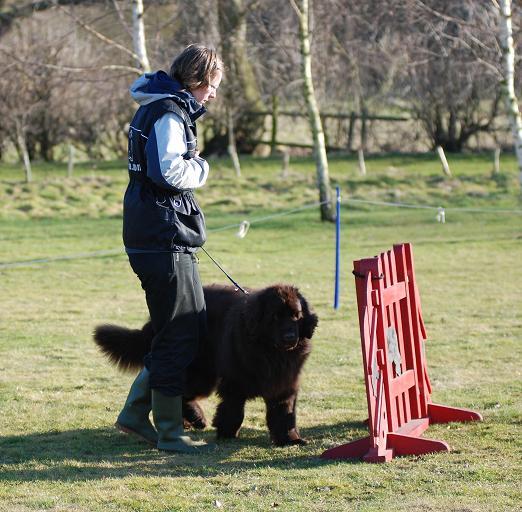 Walking through a gate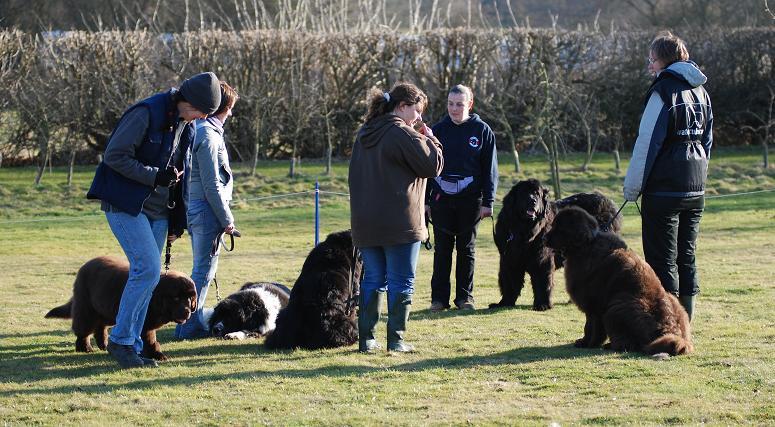 Walking past other dogs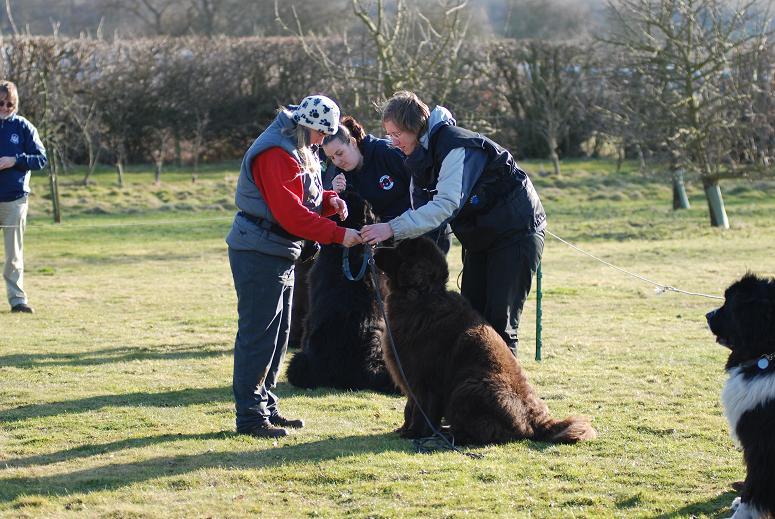 And checking the collar for proper ID and that it was a suitable one.

It also had some heeling (walking on lead), recall and staying in one spot for a minute.


Capri passed Bronze Good Canine Citizen! So it was an absolutely fantastic day!
Some other pictures from the event in the link and a few underneath: http://smg.photobucket.com/albums/v7...koe/?start=all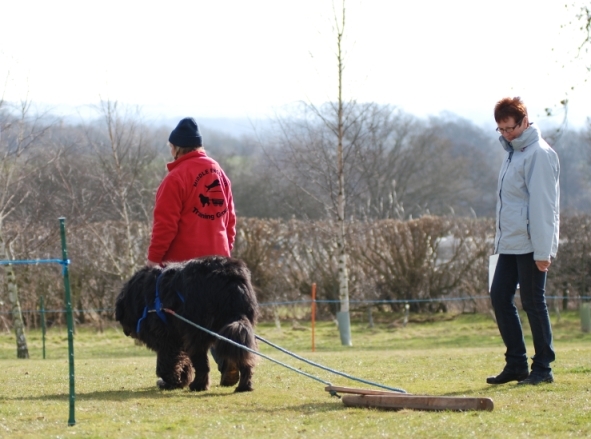 For level 1 we could chose between a cart and a piece of wood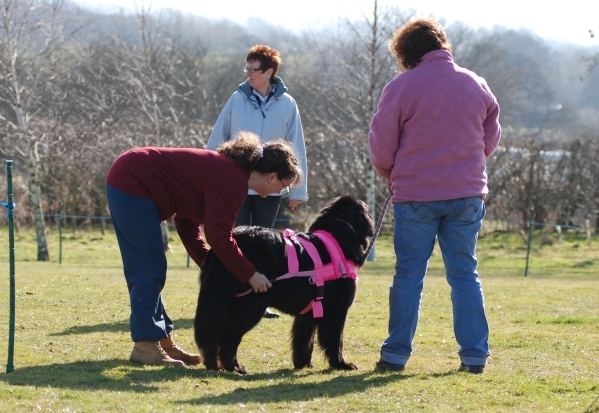 Judges checking the harness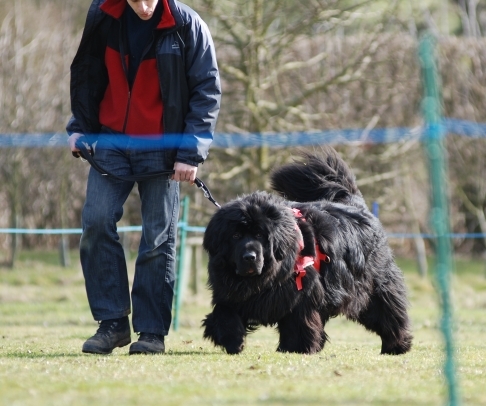 Level 1 heelwork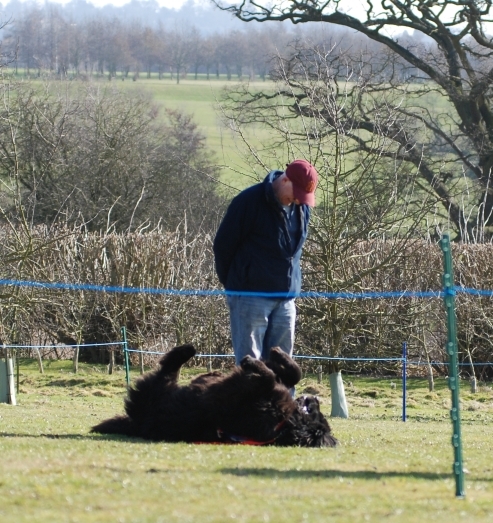 Level 1 down-stay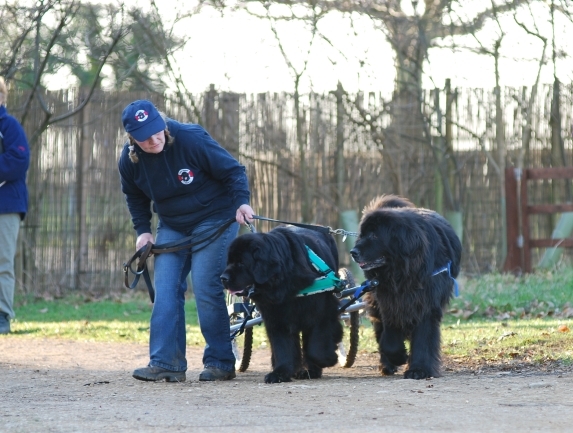 You could also participate with a draught team. This is in level 2.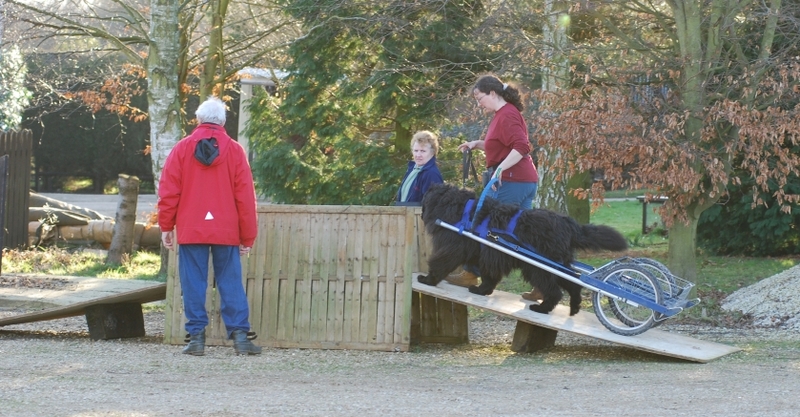 Level 2 going over a bridge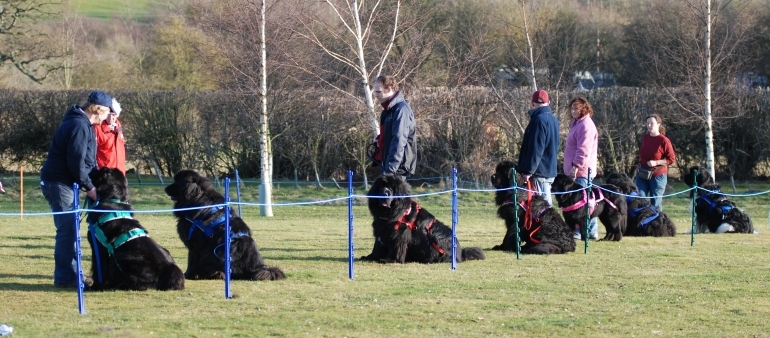 Level 2 (the owners will put the dogs down and then leave for two minutes)