Tongue spots?

Many Newfies have blueberry coloured tongue spots. They are completely harmless tongue pigmentations. The colour usually gets stronger and more noticeable as the dog gets older or when you give the dog seaweed (enhances the dog's colouring). The mechanisms of spot inheritance is not yet clearly known, but we noticed some similarity between the size and shape of the tongue spots with our first litter.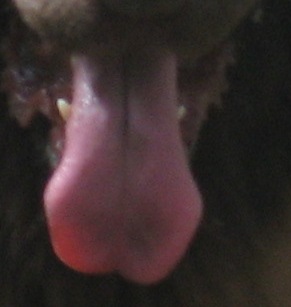 The dam, Capri, had very faint spots in the middle of her tongue and at the very end, next to the middle line. The sire, Eros did not have any spots.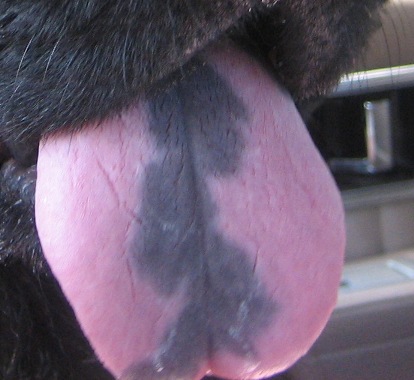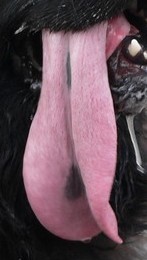 The daughters Vera and Lotta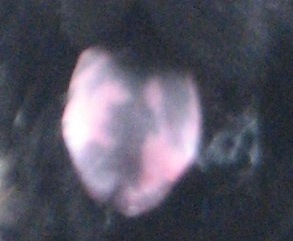 Two of the boys: Bamse and Paavo (Herrasmies). If you look carefully, you can see that the location and size of the tongue spots are nearly identical.