Kivisilmän M-litter

(23.11.2008- )


Picture gallery

Our second litter was born by a cesarian very probably due to our own nervousness about Capri's very long opening phase, on the only snowy day of the year on 23.11.2008 in Brussels. The dam Capri (Larinkallion Brysselinblicca) and the gorgeous waterwork dog El (El Oso Pardo vom Baywatch) were the proud parents of three brown puppies (2 females + 1 male). All the puppies had a small white area on their chest when they were born.
The puppies lived in our downstairs sauna-room for the first three weeks of their life. During this time one of us had to stay with the puppies all the time as there was the slight danger that Capri might accidentally step on them. The danger was very slight, as Capri was the perfect careful and patient mother, but it is always better to be safe than sorry. When the puppies were older, we moved them into our living room where they got used to the loud sounds of a TV, the airplanes flying over, different people, small kids, snow (!) and all the normal sounds associated with everyday living. When they were ready to leave, the puppies were open, friendly and were not fased by anything :-).


♂ Kivisilmän Muskettisoturi "Baron" Baron's picture gallery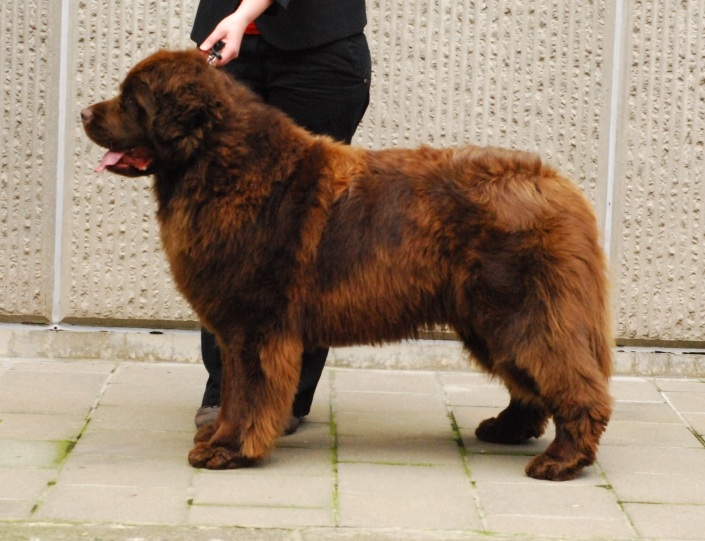 Baron at the Brussels dog show in December 2009

Baron lives with Bram in Belgium. He's enjoying his life as the family's only dog, where he has the right to almost everything! He likes to obey his owner, but of course sometimes has the occasional "newfie moments", when he completely decides to NOT obey at all! Despite being a true Newf, he was proudly been the top of his class at the local dog school puppy classes :-). He advanced from puppy classes to A class with a certificate, and only four weeks after starting A classes, he advanced to B !! He advanced to obedience class C before the age of two.
Baron reminds us very much of El, as he has the same look as his father does. Baron has grown to be an amazing brown male.
Official health results (autumn 2010): A/A 0/0 cystinuria free


♀ Kivisilmän Multimedia "Al" Al's picture gallery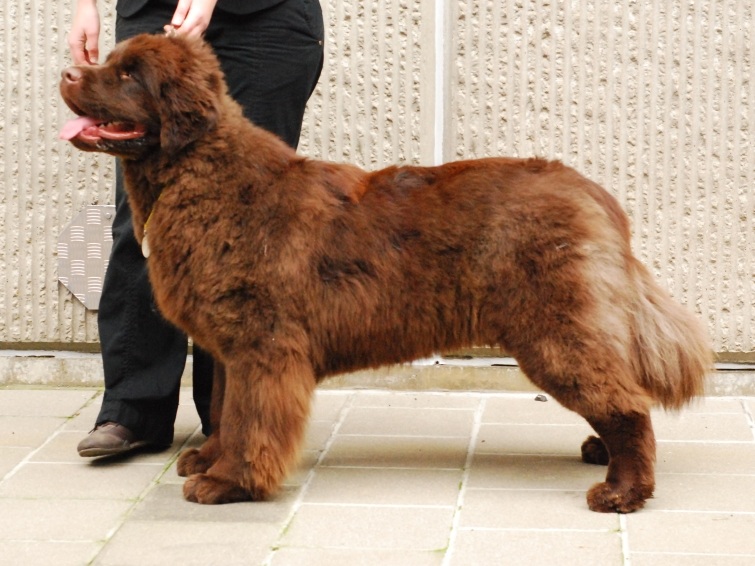 Al at the Brussels dog show in December 2009
Al enjoys life under the Italian sun, working for the club http://www.canisalvataggio.it/ with Donatella. Al is always up for a new challenge, doesn't hesitate when asked to do anything and always thinks it is play! She's quite independant, but very very friendly with everyone she meets be it dogs or people.
She's also a natural swimmer, which will come in handy in the future: always excited about water, swims on all four, saves people without hesitation (or going on top) and jumps from where she is asked to do so. She's also been on the helicopter and doesn't seem to realize that it's anything new! :-)
Al passed one of the degrees for becoming an official water rescue dog already at a young age, and jumped from the helicopter for the first time in Autumn 2010.

Al, being a working dog, is sterilized.
Official health results (summer 2010): E 1 cystinuria free




♀ Kivisilmän Monitoimikone "Ruuti" Ruuti's picture gallery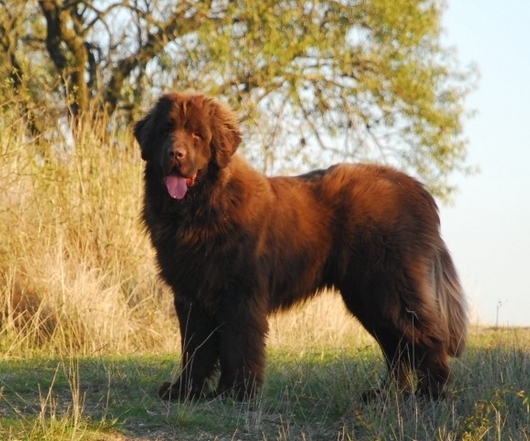 Ruuti autumn 2009
Ruuti means "gun powder" in Finnish. At first it was just a very nice name, but by now we can really see the word in Ruuti's character. We were supposed to leave the calmer one home, but she is always full of energy! More about her on her own pages.

Official health results (autumn 2010): B/B 0/0 cystinuria free